About Kullu Karishma
Kullu Karishma was created by default. The whole exercise started in an effort to find a way for value addition to the raw angora wool locally and produce products for the local markets and for the tourists who flock to these lovely mountains when the plains of India get scorching hot in the summer months. The art of spinning, weaving, knitting and crochet of wool is centuries old in these mountains. The knowledge of these crafts a necessity, both men and women were equally well versed in these crafts. The main reason for this was the freezing cold weather of the mountains which necessitated the use of wool for apparel as well as home furnishings.
Initially that is in 1991 we tried the industrial mode that is machine spun yarns, chemical dying and machine knitting and powerloom weaving. But we quickly realized that nothing was in control besides that there was very little that was new and on top of that the competition was with the Industry which was a handicap sitting in Kullu.In1992 we had finally managed to get our act together in terms what products we were going to produce using the local talent and it was 1993 that we showcased it in an exhibition organized by Dastkar (A NGO working to help crafts group market their products in Delhi) the feedback from this resulted in number changes in the products, styling, colors and number of other things. This association with Dastkar still endures through these years and gives Kullu Karishma the opportunity to showcase its new products, gets us all our Buyers in India and abroad. In 1996 Kullu Karishma was formally registered. That same year Emma from England came and introduced us to designer spinning of yarn and which over time has evolved into a new and exclusive range of products.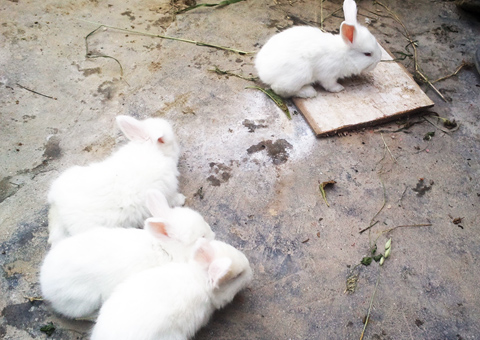 After resigning my post as a Scientist (specializing in animal genetics) with the government of India in 1987 and started Angora rabbit farming all went well till 1989 when angora wool stopped selling. To find ways of value addition to angora wool Kullu Karishma was born unofficially in 1991.As just stated it all started with Angora Wool as we had an Angora rabbit farm.
"Over the years Kullu Karishma has worked with a number of designers both Indian and Foreign and each one of them has left behind legacies in terms of design inputs."